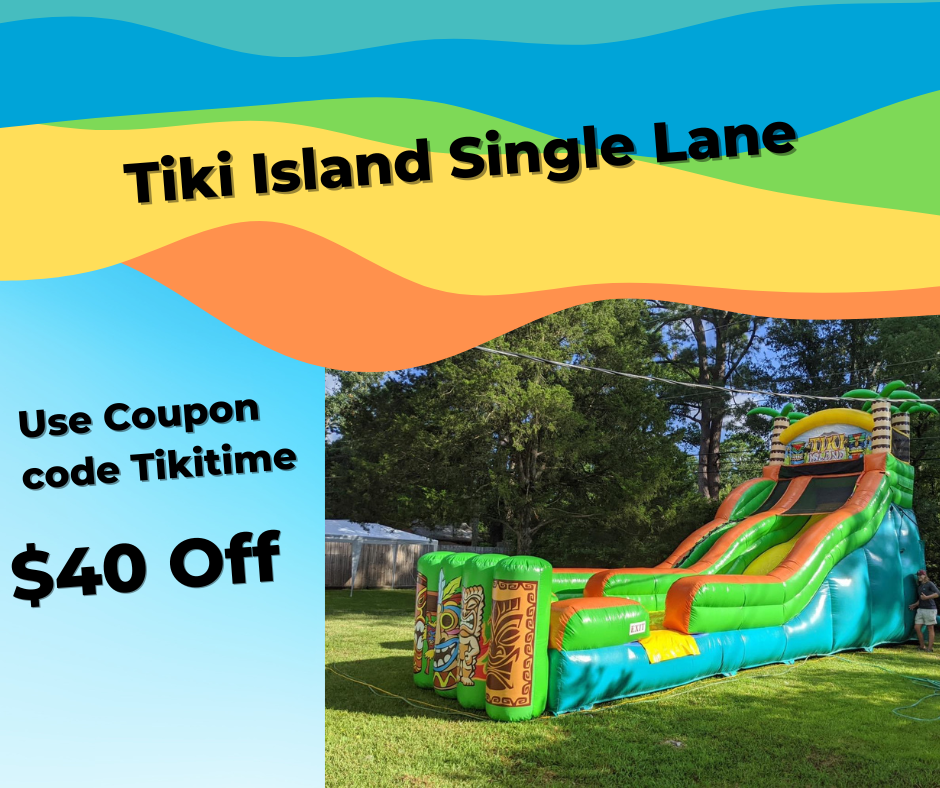 Tikitime
Our tiki island slide will be great for the kids and also the parents! It features one big and wide lane, allowing for extra fun on the way down! Perfect for the hot summer weather!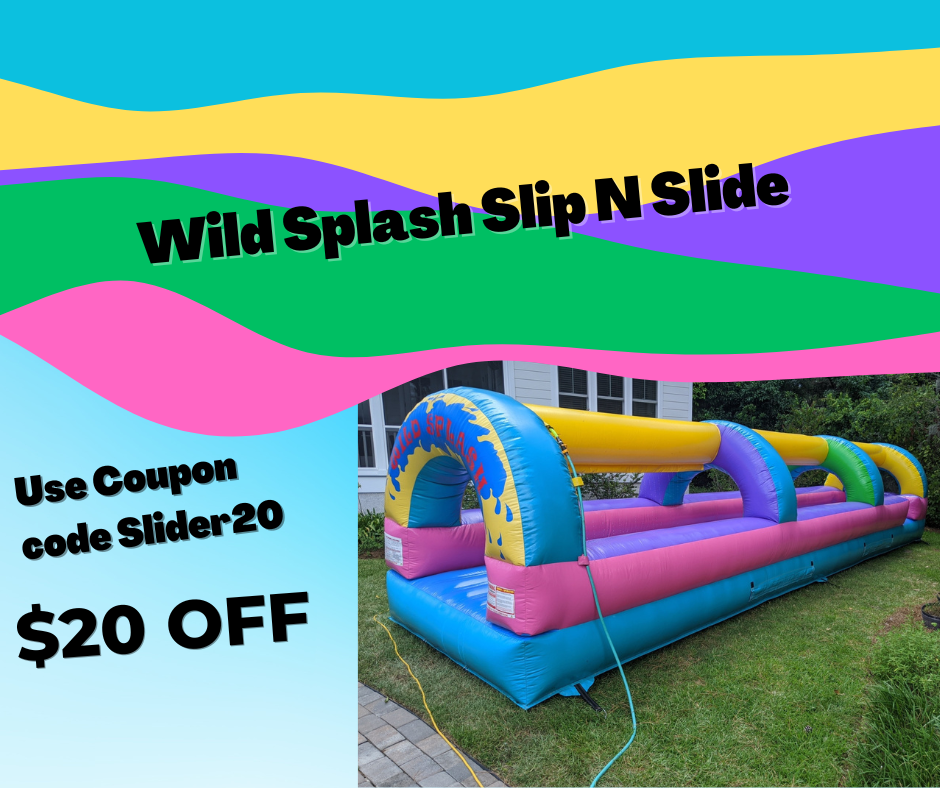 Slider20
The Wild Splash Slip N Slide will be a hit for your next party! It is the perfect size for kids and the parents too! Run and jump for a rush of cold water and make a splash at the end of it! You just can't beat a classic like this!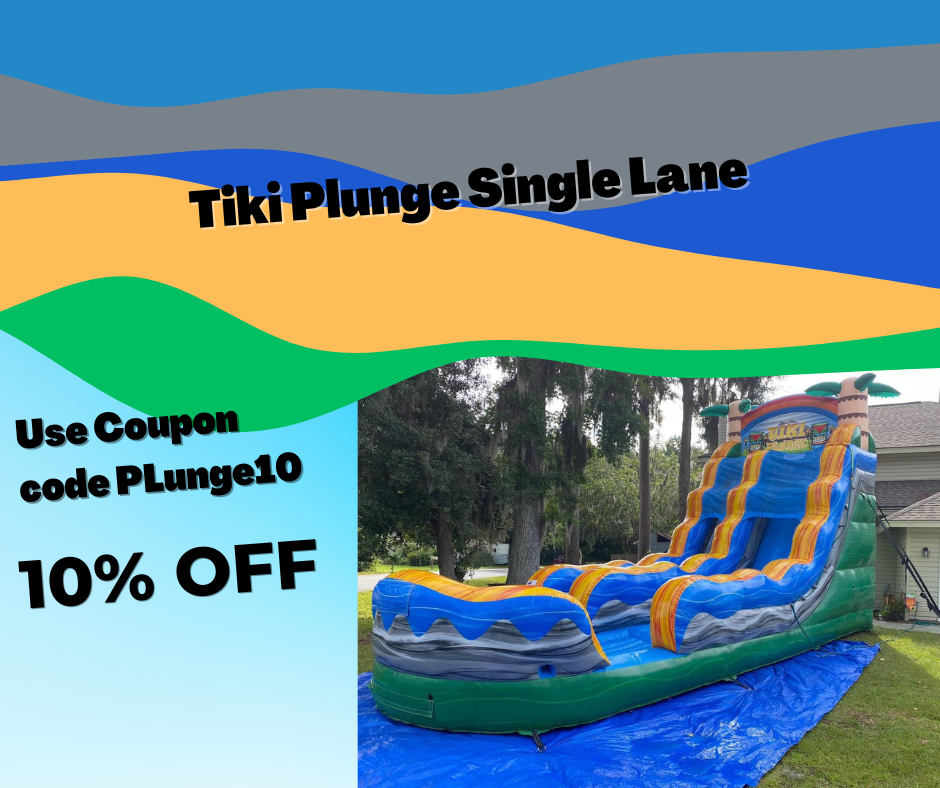 Plunge10
The Tiki Plunge is an amazing single lane slide! Once you are on, you won't want to get off! Featuring an 18ft steep slide, this will surely get everyone feeling the rush down the slide!