Here you will find our Event Packages! All of our packages are discounted by 10%, and we can also add on to them if needed!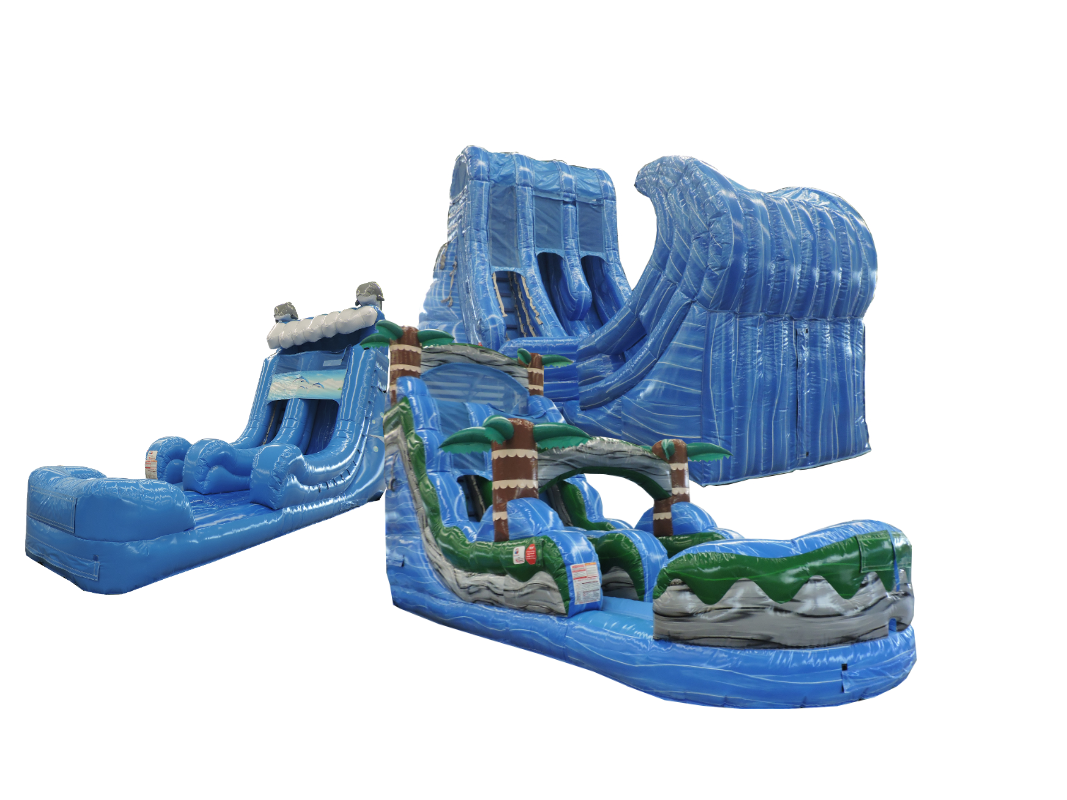 Deep Blue Fun
The Deep Blue Fun package includes our 21ft Double Lane Rampage, the 18ft Blue Hurricane Single Lane, and our 18ft Dolphin Splash Single Lane! All the blue will make you feel like you are taking an adventure down in the sea!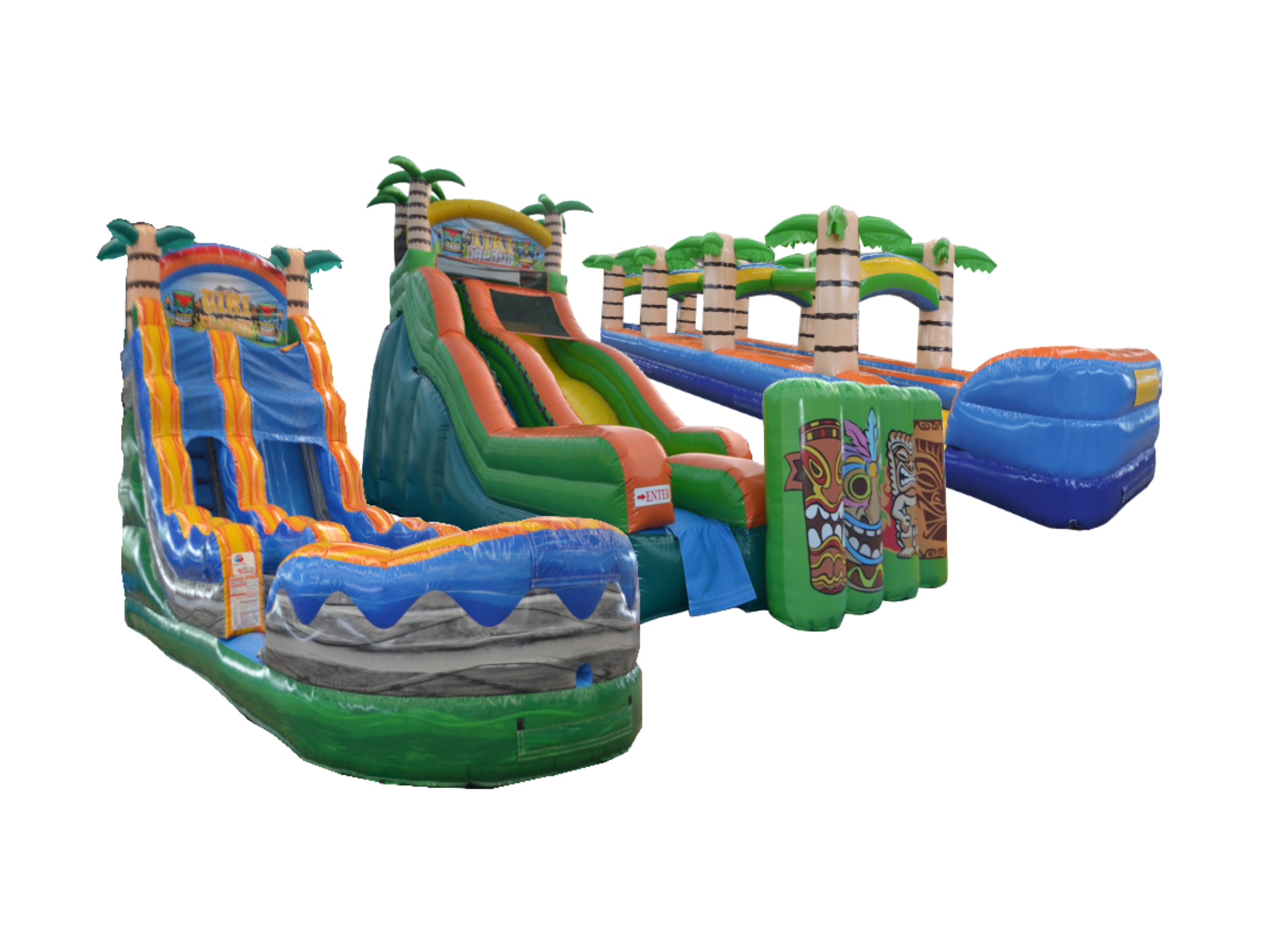 Tiki Party
Want to kick back with a coconut drink around a tiki hut? Look no further! We have the perfect selection for you! The Tiki Party Package includes our awesome 18ft Tiki Plunge Single Lane, our 19ft Tiki Island Single Lane, and our Monsoon Slip N Slide double lane!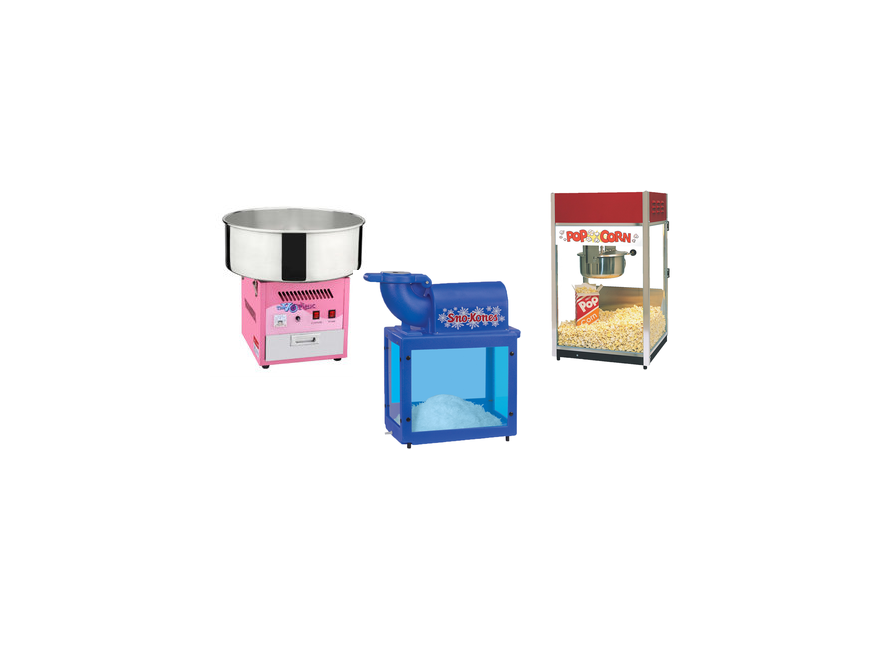 Triple Play
Our Triple Play package is one for the minimalist! You don't want slides but you want to make your event special? Look no further! We got you! This package includes our cotton candy machine, our snow cone machine, and our popcorn machine! That is a Triple Play!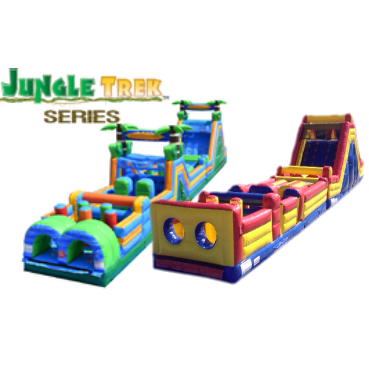 Climber Challenge
Our fun filled Climber Challenge includes our Jungle Trek Climb N Slide connected with the Jungle Trek Obstacle Course, and then it is partnered with our Rock Wall Climb N Slide connected with its obstacle course! These two together make for some great fun and excitement!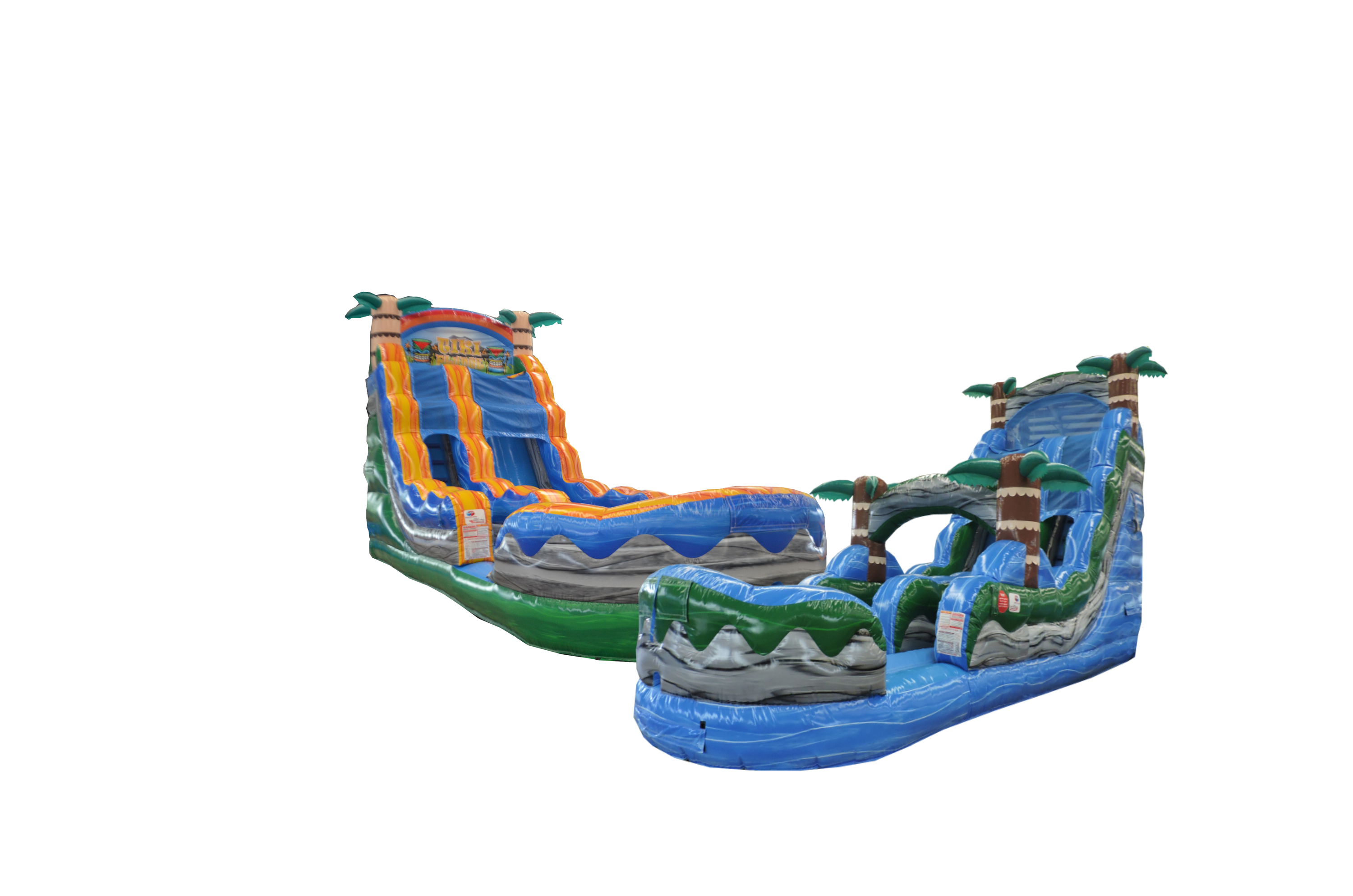 Double Trouble
The Double Trouble package is two of our fan favorite slides together including the option of a cotton candy machine, snow cone machine, or a popcorn machine! This will surely be a classic for any event!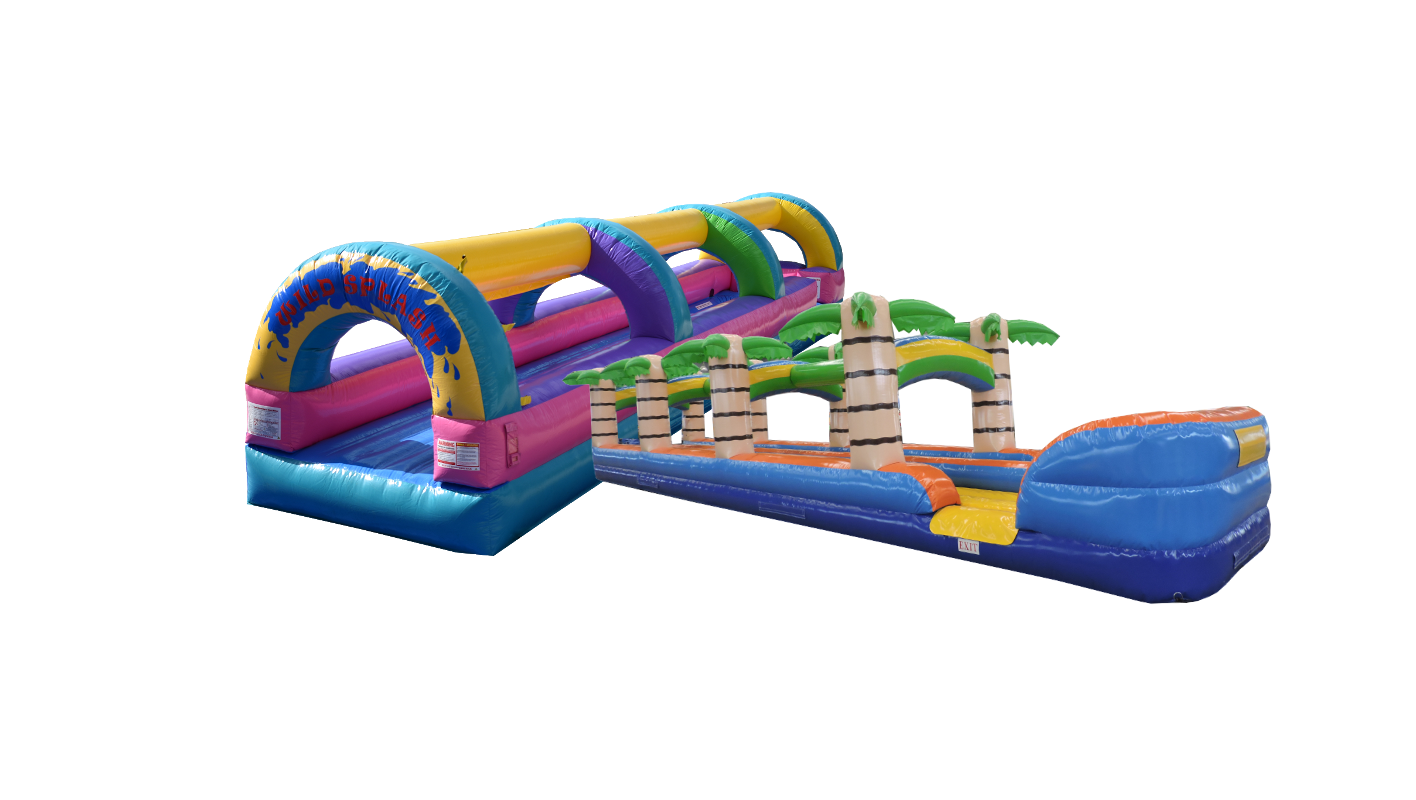 Wet and Wild
Want to keep it retro? Not feeling like climbing up a tall slide? Look no further! We have this package just for you! The Wet and Wild package includes two of our slip N slides: the Monsoon Slip N Slide and our Wild Splash Slip N Slide! This also includes one of our add ons of your choice: cotton candy machine, snow cone machine, or popcorn machine!